SKISCHULE FLACHAU AT SNOW SPACE SALZBURG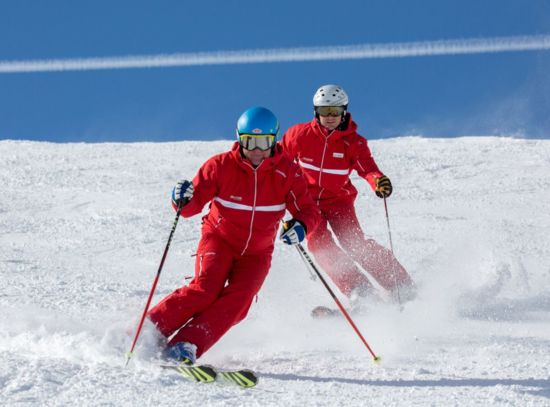 Making memories in the mountains with pure bliss in the heart of Ski amadé
You have chosen Skischule Flachau, located within the legendary and one of the hippest ski resorts in Salzburg region. Well done.
Select from our wide ranged top-notch quality programs. Whether you want to make progress in sociable groups or by effective individual lessons, we offer the best for every age and ability. Individual lessons for toddlers from 2 years of age. 1,5 hour courses in the morning for children from 3 years of age. 2 hour courses in the morning for beginner children from 4 years of age. Full day courses for older children either beginners, intermediate or advanced. Endless fun and action on the slopes for kids & teens will be guaranteed. Private lessons for children, teenagers and adults. Group courses for adult beginners and intermediate skiers. Snowboard group courses and private lessons, cross-country skiing, snowshoeing, deep snow adventures and ski mountaineering.
Skischule Flachau exclusively provides adapted skiing for children or adults with disabilities. Private lessons only.
Carefully selected and well skilled ski and snowboard instructors will teach multilingual and undergo continuous (on-site) training. Find us in Flachau at three easy to reach valley stations Starjet 1, Achterjet , Spacejet 1.
Skischool owned snowmakers guarantee reliable snow conditions at our kid's adventure zones until well into spring.
We wish you an unforgettable stay at our wonderful winter sports arena. Wolfgang Burgstaller, Ulf Seidl (Heads of Skischule Flachau) and team
Skischool Flachau: Locations
Skischule Flachau Ulf Seidl e.U, 5542 Flachau, Austria | Phone: +43 6457 2180 | eMail: info(at)ersteschischule.at